It's been almost two years since we booked our wedding venue back in 2018. Our venue is so different from what we originally wanted so I thought it might be fun to look back on the venues we visited (and the one we even booked and cancelled!). We knew we would need space for around 50 day guests, with an additional 25 in the evening, and soon discovered that some venues were far too big.
Matthew and I were set on having a barn wedding with a rustic theme and we narrowed it down to all the venues we loved with this style that weren't too far out of budget. For those who don't know, we live in Edinburgh city centre but we are from Glasgow and so we were considering both cities. However, it soon became clear that not much in the centre was affordable! This photo was taken at Tullibole Castle during our venue search...
This gorgeous barn venue just outside of Edinburgh was our top contender before the viewings, and it did not disappoint! My mum came to all of our venue viewings and we all loved this one. Harburn Barn is one building split into a roundhouse and a granary. Most people choose to hold the ceremony in the roundhouse and the reception in the adjacent granary. We all teared up when we walked into the roundhouse, it was breathtaking and the fairylights made it so magical.
The only thing we didn't love was the cost. While we could have perhaps stretched our budget it wasn't quite perfect. There wasn't much accommodation and we would have had to organise buses for guests. It was also a bit difficult to find and we would have preferred if the grounds had more planted garden areas (yes, I'm picky, I know). It was
beautiful
though... Here's a couple of photos we took when we visited.
We didn't technically view this venue because it was already fully booked for 2020 by the time we were viewing venues! (It's crazy how far in advance these things get booked up!). I loved how cosy it was and the fact there were multiple areas outside you could get married.
However, I thought I would include it because we absolutely loved it and we were slightly heartbroken when it was full for 2020. This one was just outside of Edinburgh but had no accommodation at all.
This venue was a bit of a wildcard but we kept coming back to it. I thought it was so unusual! There were a few issues though... It's open to the public during the day so our wedding wouldn't have taken place until 4.30pm.
My mum didn't love the idea of this one at all, and of course, there was no accommodation. It was only about a 30 minute drive though.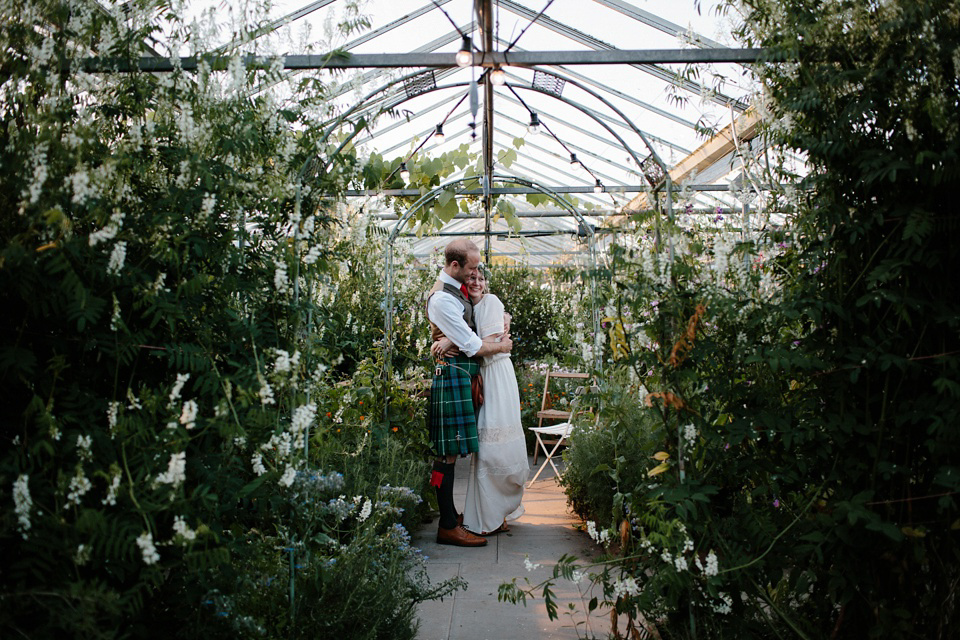 I still think this venue is pretty magical and I hope I get invited to a wedding here one day!
This was the venue that stole our hearts, albeit temporarily. This venue had it all! A 17th century castle with a converted barn and beautiful grounds including a maze and a river. It even had peacocks and a swing!
This was slightly more affordable than the other barns we had been considering and the hire fee was for 3 days meaning we could have had a meal on the Friday evening in the castle, the wedding on the Saturday and a garden party on the Sunday.
Our favourite part was a huge oak tree with gorgeous fairy lights that couples can get married under - we LOVED this idea so much. Tullibole also had a couple of guestrooms in the castle as well as a modern lodge that can be hired out for the bridal party to get ready in and sleep in.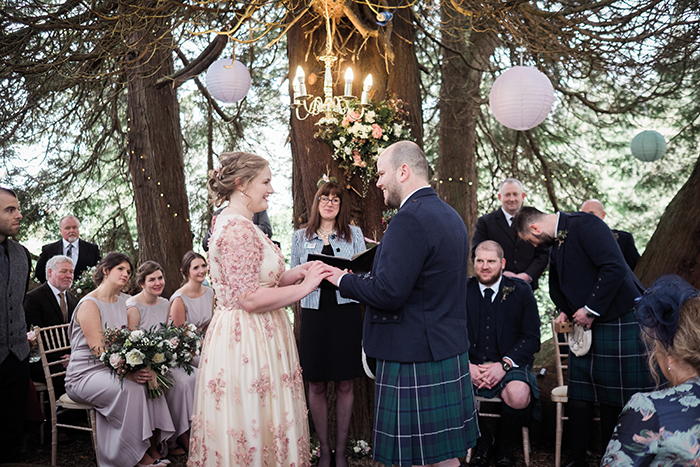 It was perfect, or so we thought. In July 2018 we paid the deposit and secured our September 2020 date. However, in September 2018 we went back on their open day and it just didn't feel like it was meant to be. The weather hadn't been as nice as the previous time and I decided the tree just wasn't us, especially picturing it on a wet or windy day. As much as I tried to be positive, I just didn't love it anymore. Don't get me wrong, Tullibole Castle is a gorgeous wedding venue with so much to offer but it just wasn't "us". Once I started to feel like this, nothing felt right. Was this my first bridezilla moment? Perhaps. My fiance knew at this point there was absolutely no chance I was getting married here - oops. I suppose my advice when choosing a venue would be to visit it twice before you commit to anything. Fortunately, the venue were happy to refund our deposit and the search continued...
After we decided to go back to the drawing board on venues we decided to switch up our criteria and we visited the next contender. There's actually a pretty funny story that goes along with this venue... We were adopting a cat and the address was near this venue so we decided to do both trips in one evening. We were supposed to visit the venue and then pick up our new fluffball but the previous owner told us en route that we needed to come sooner so we had to pick our cat up first! We thought about just skipping the venue viewing but Jasmine was so calm when we picked her up we ended up taking her in with us in her cat basket, which actually made this viewing even more memorable:
The couple that own this lovely venue in Fife had not long taken it over when we visited and it was all being done up. It was completely different to the other venues we'd viewed and wasn't rustic at all. However, it did have 2 gorgeous ballrooms and accommodation for all our guests! It was pretty affordable too.
We visited in the dark so weren't able to fully appreciate the outside of the building or the nice big windows but we thought it was lovely. The entrance was very cosy with tartan carpets and a fire burning. However, it just wasn't quite right for us. We were slightly put off that the refurbishment wasn't yet complete which meant we didn't know how the bridal suite would look. We also wanted more outside space as there was only a small lawn. The location wasn't ideal for us either as we don't have any ties to that area (except our cat of course haha!).
So this was the second last venue in our search, the next one we visited is the one we are sticking with, I promise. I am so happy we changed our venue as our venue now just feels perfect. It is so different to all of the above and I can't wait to tell you all about it in next month's edit!
From Lauren, With Love xo